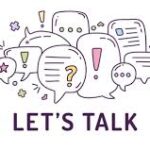 This piece of let's talk being African might not inspire you to take that bold step and do what makes you happy, because everything serves a different purpose for every other person. But hopefully this is where my readers invigorate their choice of creativity about everything that matters to them in a remarkable way.
The closest person I regard as a mentor advices me to embark on a rigorous self-assessment journey, being true to my values and letting my physical appearance correlate with what I'm doing. In our daily living, it's more like being that person who sets examples and keeps them. Truth be told I have been bad with my pen of lately. Mostly because I overthink every little thing before actually doing any little thing. And of course there's writer's block. Sometimes I feel like it's something I can overcome just as quickly but I guess it can be compared to the different seasons of the year, the rains do come a little too early, and harmattan can be late. And just like that, sometimes the ideas flow right out of my head and sometimes too it's just like a blank piece of paper. I thought really hard and got help from a learned friend, that's when I decided, "Wearing my own choice of hair should be my initial feat for a start".
However I don't know if a relaxed hair should fall into this category, Lol. My mother believes a growing girl should not be seen wearing a low cut, clean or not. I have also been opportune to find myself in an area where women who cut their hair are seen as first class prostitutes. Vintage events are gold. The fragments of the 60's where women constantly hurt their scalp to look pretty should be a choice to be made by them. Moving on, a male friend had told me stories about his childhood and most episodes were filled with the interesting intimidations he got from his classmates because of his hairstyle. His Mohawk hairstyle became so odd it made him the weird one at school. Poor Yuriel decided leaving his hair, never to style it again. And for someone who wasn't Afrocentric, some certain intended styles he never tried out was totally discarded. At that time, his story hurt so bad that I ended up airing my thoughts on the issue in a really uncultured manner. And so I was inspired by him to do something different with my hair. Right at that moment, I decided to wear low cuts forever. Funny right? My mom shattered this dream. There were nights and mornings of long sermon about my hair and I hate to say it but I gave in too easily. At a particular time I actually wanted to get my hair all curly, giving me the black American teen girl look. But honestly I was living my mother's dream not mine. Yes I got comfortable with growing my hair and wearing beautiful long braids on them, but just thinking about this write-up reminded me of the satisfaction I felt when I dreamt of wearing clean low cuts forever.
Hope you enjoyed this piece. And give me feedbacks on my frequent use of idioms.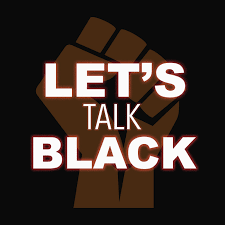 THE RANDOM THOUGHTS AND EXPERIENCE OF AN AFRICAN AMATEUR WRITER.
Hey guys, the name is Ella. And thanks to inaturehub.com for this wonderful opportunity ♥️. I'd love you guys to slide in and out of this platform mostly to check out my write-ups and the blockbuster movies the hub has for you all and yea, feedbacks are very important. Let's talk being African today
. XOXO
© 2020 iNatureHub.  All rights reserved.